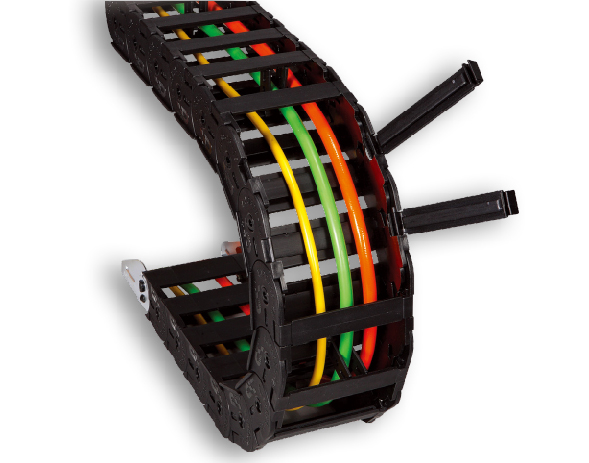 Application
Application for Wood work machine, Fabric machine, Grabbing-and-extracting robot, Factory automation, Machining center and Computer-related machine.
Features
KJP Type provides cover lead for easy installation of cable and hose.
Since it is light, movement is prompt.
All parts are made of highly durable engineering plastic.
It features less noise, good appearance and light weight.